Today I would like to welcome Emma on my blog. Here debut novel The Thirteenth Chime is now available and you can stop by her blog to find out how you can save a $1 off your purchase of her book. Here is the link to her blog:
http://emmamichaels.blogspot.com/
I thought it would be great to not only celebrate my birthday (tomorrow!!!) but to celebrate Emma's book's birthday as well. I love this post and I hope you like it as much as I do! Emma is amazing, and I can't wait to read her book!
The Thirteenth Chime by Emma Michaels

'A Sense of Truth' novel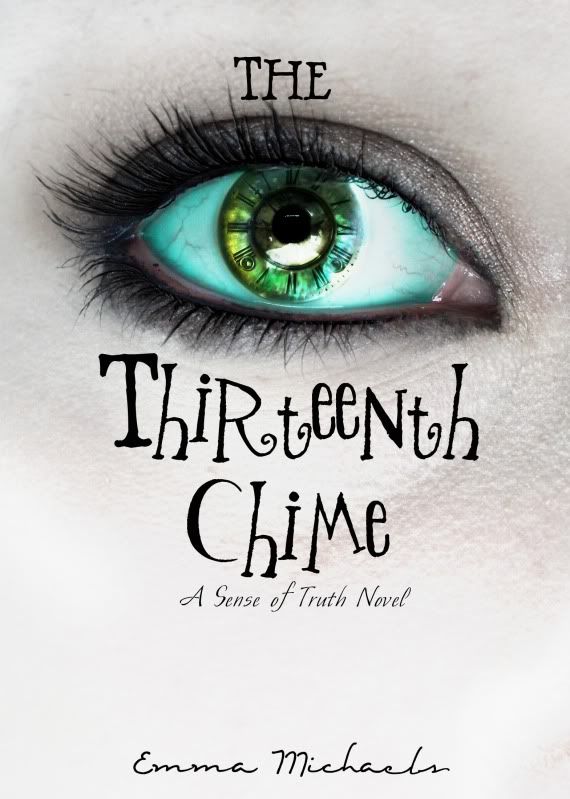 Destiny has finally found the life that she has always wanted.
She is about to finish college, has a fiancé that loves her, and a great summer on the West Coast planned with her friend, Stephanie.
But her world is turned upside down when an antique clock mysteriously chimes thirteen times and someone attacks them, sending Stephanie and her mother to the hospital.
Alone, and without any help from the police, Destiny has no choice but to turn to the one man she had left behind a year ago - her ex-boyfriend, David.
Together, they must solve the riddle of the thirteenth chime before the clock strikes thirteen again.
Yet as they face their own past and hearts, a trap over half a century old is waiting for them to become its prey.
For revenge, fifty years is never too long…

Doing What We Love


I've been fortunate enough to have meet a number of authors in my life. Each experience left me with an interesting impression and I often wondered what the difference was between authors who do well, and authors who do really well. The answer? It's love. Almost every writer who becomes an author wants to write because they love it, and either from the beginning, or later on, they also do it because they want to earn money. But for the author who becomes really successful, he or she goes so far because they love what they are doing and push for it every day of his or her life.

For me, writing novels is my chance to do what I love. Getting to share the experience with everyone here on blogger and elsewhere is something that I also love and I hope to continue doing it for the length of my writing career. I've had interviews where I've been asked what inspiration or recommendation I can make to other potential authors who want to be published, and to readers out there who keep hoping for something different - do what you love. If you love to write - write! If you love to read - keep reading as many books as you can get your hands on!

I really hope that many readers and writers alike will enjoy my book, "The Thirteenth Chime". It is something different, unlike other current books on the market. For readers who want a good book to read, I hope you will find what you are looking for in my book. For writers, find inspiration and keep going with your projects. I want to one day read and love your books the way I hope you will with mine.

Keep reading and writing - we go so far because we love what we do and it shows! As long as we work together we can do anything! Even one day accomplish my life goal and get The Thirteenth Chime up to the New York Times Best Sellers List! I want to see you there with me so please never give up!!!